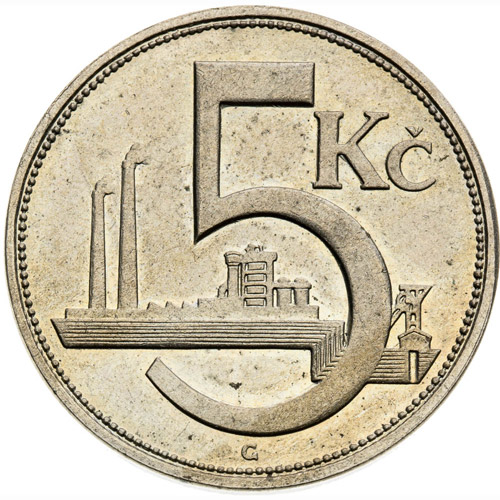 This is a very rare pattern strike, one of two known and probably the only two produced specimens from 18 February 1925. This pattern strike dates to the period when the ruling committee recommended that the author of the winning design, O. Gutfreund, make some modifications to his models so that they could be recommended for implementation. Even this coin design was not approved as final. Differences from the final design include:
the unnatural-looking flames from the chimney,
the different depiction of the factory,
the protruding state emblem,
the smaller and more robust lion,
the different pearl rim,
the inappropriate placement of the author's initials on the right side below the factory.
In the 28th auction, this extremely rare pattern strike from Kremnitz will be auctioned as item No. 352.
‍