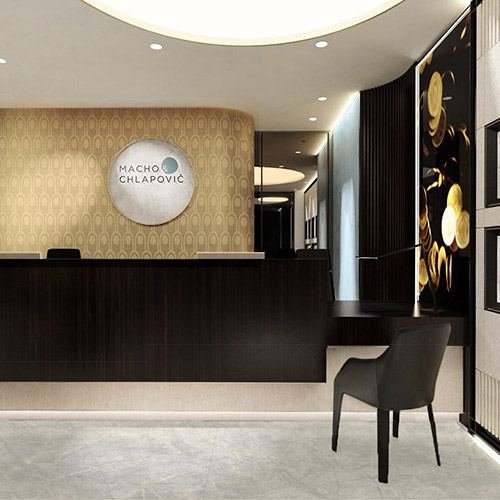 Our Bratislava office is getting ready to move to its new premises. The address will not change, but the shop will move closer towards the street. Thanks to three large LED panels with dynamic content, we will be able to share the world of numismatics and investments with passers-by.
‍
‍
‍
The first space where we will welcome our clients is the showroom. There will be plenty of display space where you will be able to view and select coins, medals, banknotes, investment gold and silver, as well as various tools and literature.
‍
‍
‍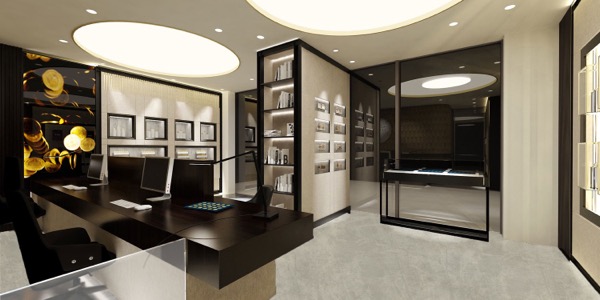 ‍
‍
The new space will also include discreet areas that will provide our clients with plenty of privacy and comfort.
‍
The highlight of our large meeting room will undoubtedly be the life-size portrait of Emperor Leopold I (1640-1705). It is believed that the author of this work was Gerard du Chateau. The portrait's twin, the wife of Emperor Leopold I – Margaret Theresa, Infante of Spain (1651-1673), is on display in the Kunsthistorisches Museum Vienna, while a painting of his son Joseph I (1678-1711) from the Collection of Count Pálffy is displayed in the Slovak National Museum – Museum Bojnice.
‍
‍
The present portrait depicts Emperor Leopold I (1640-1705) full length, wearing armour with gold ornamentation and adorned with the collar of the Order of the Golden Fleece beneath an ermine cloak, embellished with pearls and precious stones and fastened with a gem-set brooch. A richly decorated crown adorns Leopold's head with the cross-bearing globe as the symbol of the divine right of kings (Dei gratia). The sceptre in his raised right hand and the orb, positioned on a brocade-decorated guerdon, prove his profane and religious power. The sword, which is leaning against the emperor's left leg, emphasises his military strength. His firm, proud gaze focuses directly on the viewer and the distinguishing Habsburg physical attributes of a pronounced lower jaw and lip can be identified.
‍
‍
‍
Keep your fingers crossed that our contractors progress with the job quickly and we can welcome you to the new premises as soon as possible. We will gradually be adding photos of the renovation works at the new premises as well as information about the opening date to our social networks, so don't forget to follow us on Facebook, Instagram and YouTube if you don't want to miss any news.
‍
‍