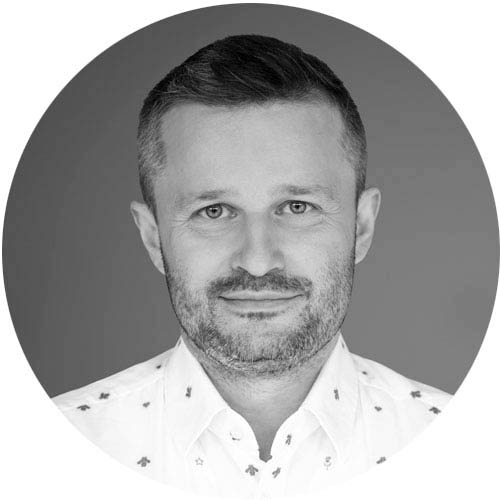 What is the situation on the collector's market during the pandemic?
The reactions on the market look as if employees' disposable income has increased. Items that cost hundreds of euros before the pandemic now cost thousands. This trend is particularly evident in the price range of up to 2000 EUR, where the prices rose incredibly fast. The segment of top-quality rare coins, that valorises typically the best, grew considerably; however, it has not managed to reflect the trend of more affordable coins. It seems that the so-called 'smart money' is awaiting price decreases in various assets, that are likely to appear in periods of increased market volatility. Up until now, there has been no panic selling of collections visible; however, these do not usually happen expectantly.
Were people selling their collections?
Unfortunately, not. There is not enough material on the market that would help to satisfy the increased demand from investors and collectors. This leads to a significant asymmetry, when the number of buyers is multiple times higher than the number of sellers. Not even the significant price increases in the rarest items motivate collectors to sell. Collections seem to be the part of private equity that pays off to accumulate over the years or even generations. Rare coins are able to outperform the Stock market index S&P 500, while only having half level of its volatility. The correlation characteristics of rare coins, in a diversified portfolio, allow the investors to stay relaxed also in the most challenging years.
The ducat of Karel Egon Fürstenberg from 1772 was sold for 99 000 € (including buyer's premium). The starting price of the ducat started at 10 000 €, while the final sale price tripled expectations. ‍
‍
To what degree people invested in gold during the pandemic?
In the first weeks of the pandemic, after the first lockdown, many people panicked and were willing to purchase gold at any price. The pandemic negatively affected the distribution, which caused that it was not possible to deliver gold from sources overseas. We had to rely on local sources that were, due to the significant increase in demand and distribution issues, very limited. When purchasing gold, we explain to investors that it is more effective to purchase in smaller amounts, during stable and favourable conditions, alternatively, also after corrections on the market. However, this is comparable to explaining to a small baby not to put dirty fingers into the mouth. 99% of investors do the complete opposite. Investors tend to eliminate all possible risks out of their minds during favourable times and do not purchase. In contrast, when the markets are turbulent, and prices rise dramatically, investors panickily purchase all available gold and unintentionally lose more than they gain. In other words, they do the complete opposite of what we suggest to them. This is mainly due to the fact that after the stabilisation of the market, investors tend to sell the gold for much lower prices, in comparison to what they have paid for it. This shows that investors do not consider the fact that there is possibility that an unexpected situation might happen, when several risks come together, and then they do not purchase at all.
Which trends were evident among collectors during the pandemic?
The demand of both investors and collectors rose significantly during the pandemic; however, it was not equally distributed across various segments. Limited availability on the market caused a global increase in prices. Unfortunately, this situation is persisting. I would welcome a stabilisation on the market, ideally some impulsive profit taking sales. Undoubtedly, the market would absorb them. The numismatic market is well-known for its stability and low volatility.
‍Favorite investment gold - Maple Leaf 1 ounce


What kind of further developments do you expect?
As we are talking about rare items with very limited availability, I do not expect any significant corrections or sales. 150 years of price development of rare coins looks nearly exponentially stable on a graph. I expect some corrections on the market of commonly available coins in worse conditions and stagnation of the less pricey coin segment in the upcoming year. In my opinion, expensive and rare coins that were not rising substantially during pandemic times, will dramatically grow in the forthcoming 5 years. Not only their prices did not increase that dramatically, but the number of people willing to sell these items is constantly decreasing. In addition, several new opportunities for collective investment arose, as well as NFT (non-fungible tokens) will soon deliver increased demand from several small investors. These smaller investors, united in one investment, will wish to take advantage of up until now an unaffordable and unique asset and also diversify their equity into various forms of assets, that together with potentially interesting gains also deliver positive karma. For instance, green projects, support of culture and cultural heritage, science, research, education of talented children and others.
‍
How did the auctions in Slovakia perform during the pandemic?
The Covid-19 pandemic has also had an impact on auctions sales. Not all auction houses were able to get enough material to organise an auction or risk the sale of top-quality numismatic items in a virtual auction sale without live in-person bidders. Internet auctions with the support of quickly built call centres were a good turn. We have experienced the highest numbers of participants, and we were also able to gain the highest number of new clients registered on an auction. The volume of sold items in 2020 decreased by 26%. However, together with extremely high demand, these facts helped to reach significant price appreciation in the sold items. In 2019, the auction houses in Czechoslovakia sold numismatic items at the value of 19.6 million Euros and in 2020, the total was only 14.5 million Euros. We have also experienced a decrease in direct sales for the same reasons. We could have sold 3 times more material without issues if there were enough items to sell. The travel restrictions and the consequential limited number of numismatic items from foreign collections, as well as the unwillingness of collectors to sell their coins, medals or banknotes, were the main barriers on the numismatic market. With the evident increase in values, the willingness to sell has decreased further. In 2021 the situation stabilised. Auction houses were able to make online auctions equally interesting to classic floor auctions and even despite the pandemic were able to realise sales in pre-pandemic times. The effect of people who need to sell their collections due to financial difficulties was almost not evident. On contrary, more and more wealthy clients willing to diversify and protect their property entered the market. We will publish the specific volume of sales realised in Slovak and Czech auction houses throughout the year 2021 very soon.
‍
Elizej Macho, Executive Director
‍
‍Elizej is a co-founder and managing partner of the company. His fascination with coins and money began in his early childhood. He was brought to systematic collection by his grandfather, who was the founder of the family's collecting tradition. He deals professionally and expertly with a wide period from Celtic coins from our territories to modern mintings of the 20th century. Renaissance and Baroque medals and trial engravings are his specialty. Previous experience in financial market analysis, trading and portfolio management has resulted in his position as a strategist and market risk manager in the Macho & Chlapovič Group.
‍
If you have any further questions about investing or collecting, do not hesitate to contact us at marketing@machochlapovic.com.
‍